Social, Emotional, and Behavioral Health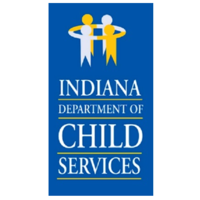 Call Indiana Department of Child Services
(800) 800-5556
https://www.d2l.org/
Darkness to Light offers great insights for parents to talk with their children about child abuse.
Suitable For Younger Children
Darkness to Light worked with the Texas Education Agency to provide over 100,000 educators with the Stewards of Children® program. This is the largest child sexual abuse training program ever undertaken.
Resources
RAINN talks mainly about sexual assault and is more suitable for teens and college age students.
RAINN.org (Rape, Abuse & Incest National Network) is the nation's largest anti-sexual violence organization.
Resources
Transitional / Homeless Home for Families in Harrison County
Office: 812-225-5566 Email: 434ministriesinc@gmail.com
The Macy House is a transitional housing facility here in Corydon – located at 270 Wyandotte Ave. The Macy House is able to provide housing for up to 6 families at a time.
The office is open Monday-Friday from 9 A.M.-5 P.M. Clients must complete a background check and application before being admitted to the facility. The staff of 4:34 Ministries works with each client to provide life skills,
budgeting, and spiritual formation to all residents. Residents are expected to pay a small portion of their income to guarantee residence at the Macy House.
Upon completion of their stay at the Macy House, residents are given a rebate from rent paid in order to pay for permanent housing and/or bills. If you or someone you know is displaced or homeless and in need of long-term transitional housing, please stop by our offices and complete an application.

Sellersburg office: (812) 479-1856 or 877-403-0380
Ireland Home Based Services provides comprehensive home and community based services to families and children in 40 counties in Southern Indiana. Services are scheduled between the hours of 8:00 AM and 8:00 PM, seven days a week, however 24 hour crisis and emergency services are also available as needed.
IHBS currently offers services to children and families involved with DCS and Probation, prevention services through the Community Partners for Child Safety program, intensive home based services through the HOMEBUILDERS program, services to fathers through the Fatherhood Engagement Initiative, as well as, behavior support services through the Medicaid Waiver programs.
Make an online referral | Community Partners for Child Safety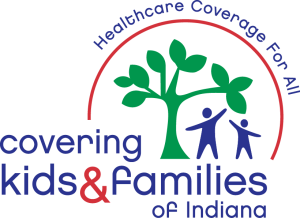 Finding and applying for insurance is hard. Our mission is to help children and families obtain the coverage needed at an affordable price.
Harrison County
Call (812) 288-6451 ext 7
Local Mental Health Providers
Counsel House
1584 Old Hwy 135
Corydon, IN 47112
(812) 738-3277